Okay, so I do wear pink when I run sometimes. And just to be clear, I don't hate it. Like every color of the rainbow it has its place in the world. Beautiful roses are pink. My mom's lipstick is pink. But the only pink I wear for running tends to be my fabulous Betsey Johnson sunglasses that have pink leopard print on the sides.
In fact, I liked those sunglasses so much that when I saw them in green a week later I snapped them up and now wear those far more often. See, pink leopard print is just funny to me. It's over-the-top, which is more my style than any color of the rainbow. Green, on the other hand, is the color I like to wear the best. As a redhead it contrasts nicely with my hair, and it compliments my skin tone really well.  And wearing green instead of pink feels less like I'm buying into an ideal of femininity that doesn't suit me.
No matter why we lady runners wear the colors we love, one thing remains true about pink: it's constantly pushed on us. And I'm sick of it.
My issue isn't with the color pink exactly, it's more with manufacturers and marketers of running products who still think they don't need to design stuff for women when they can just, as the antiquated marketing adage goes, "shrink it and pink it." I don't know about you, but to me it sounds like they're being awfully lazy. It's what got me all up in arms about Bia Sport's struggle funding their GPS sportwatch. Frankly, I find it insulting that someone thinks I'll buy something that wasn't designed for women, isn't any better for women and doesn't make a woman's life any better easier or happier just because it's pink.
I don't know why it should have surprised me to see Bia's unfortunate circumstance, I see this jive all the time. In fact one of my all-time favorite running products, BodyGlide, repackaged their anti-chafe stick in pink even though it's the same as the grey one:
And check out this blogger who asked BodyGlide if there is any difference in the products besides the package. Their response?  Nope. Not at all.
We were asked (by women) to create a package that is more approachable, to introduce more women to the benefits of a product that they, too, may have otherwise perceived as for the professionals.
What women? Which ones? Where did they find these women? Did they ask athletes? The only difference in the label design is the color, and since when does a color denote approachability?  I'm a synesthete and I can't make that association!  Perhaps there are men who also feel the product is unapproachable?  Perhaps–and I'm going out on a limb here–it's just bad packaging for everyone.
I love BodyGlide and will always use it, but I absolutely will not ever buy the pink one, because I find it insulting to my intelligence.  But there are a lot of women who don't automatically get suspicious of pink like I do, and these women question whether or not a product is better because it says "for women" or "for her." And they buy this stuff!
Why must it all be pink!? Are we so brainwashed by the color of our childhood nurseries and baby clothes that we can't just buy things in red or orange or lime green? I'm all for enjoying something in a cute color I like but personally I reject the notion that this is the kind of athlete I should be:
What's heartening is that a lot of women feel the same way I do, and that's why that UnderArmour ad and the line of pink bras and shorts it sold failed pretty miserably. So did the NFL's line of pink jerseys with fakey logos. So, famously, did Della, the website Dell created to help us all find recipes and meditate.
As consumers of athletic gear we women are firm in demanding products that perform and perform right. I'm frankly pissed that the Garmin 405 I bought crapped out on me the moment I was caught in a downpour during a 13 mile run, and now I'm backing Bia, because I know it's better. Another runner was pissed that she couldn't find a decent bra that both supports her boobs fully and looked like a garment she could wear in public, so Moving Comfort made it their mission to create the best sports bras ever. Yet another was sick and tired of shorts that poofed or swished or were made out of that gross polyester basketball-uniform webbing stuff…of any length…so Oiselle created the Roga and a whole line of running clothes with better fabrics, better design…and better colors.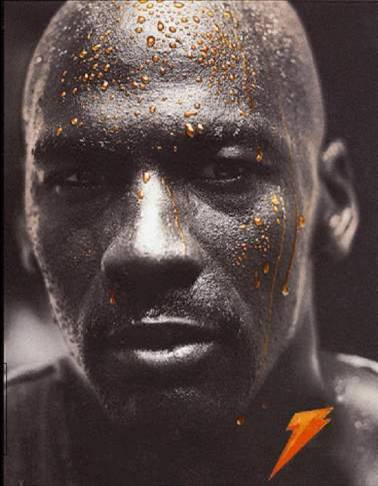 But if we're creating our own companies and dominating the sport of running why is the pink gimmick still working on us, a la BodyGlide?  Why do the Race for the Cure, Girls on the Run, Women's Running Magazine logos have to be pink?  Why is Sweat Pink a thing?  Nothing against Fit Approach or any of the people who are into this sweat pink thing but I don't understand why I can't Sweat Orange, since orange is the color with which I associate the most.  Shouldn't we be offering each other more choices instead of pigeonholing each other into this Barbie doll idea of what it means to be a woman? Let's get on Twitter and #SweatTheRainbow!
It's okay to wear pink. It's okay to like pink. I like pink. But I'll be damned if I allow marketing to minimize my athleticism by making it some kind of sparkly pink monster. So I'll wear every color of the rainbow while I run…except pink. And I'll look like a woman doing it.