I love walking into my local running store when it's time to buy energy gels. I feel like a kid in a candy store! How could I not with all those shiny packages and fruity flavors to choose from? They're fun to buy and they look like astronaut food; surely they will make me fast! When out on the run and feeling tired the temptation to rip open the sparkly foil and suck down that sweet sweet nectar can feel overwhelming… anything to feel better and get the miles in, right?
But what if I told you that the average runner these days over-relies on gels and is not only harming her training, but needlessly holding onto extra fat and letting go of far too many dollars? The title may be a little sensationalistic, but it's time to ask the question: are gels making me (relatively) slower, fatter and broker than I otherwise would be? As the editor of a running site, I like to follow along with other forums and blogs to see what's going on in the greater runnerverse, and recently I've noticed a lot of people talking about how they fuel their training runs. I've never used many gels, usually just once or twice during marathon training as a test and then (of course) during the race itself, so I was astonished to read that a high number of runners take gels every 3-4 miles of every training run. Some of these people are training for races and some are just running for fitness, but many many people are taking in gels–often multiple gels–during every single run.*
* For purposes of this post when I say gels, I also mean carbs from other sources like sports drinks, gummies, candy, etc.
I have nothing against gels per se; they serve a useful purpose for training for long distance events like the half and full marathon. However, whether you're running to race, get fit or just for fun, using gels during every run is not good for you. And science backs me up, suggesting that using gels beyond half and full marathon races and a few long training runs leading up to those races is completely unnecessary and is actually doing your training, your waistline and your wallet harm.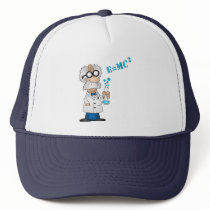 WHAT DOES THE SCIENCE SAY
A few weeks ago, in my Fight the Bonk post, I explained how our bodies burn both carbs (sugars, glycogen, all the same) and fat when we run. The slower we go the more fat we burn and the more glycogen we preserve. The faster we go, the more carbs we burn relative to our fat stores. At our marathon race pace we have about 2 hours before we'll run out of glycogen and have only fat left to burn. When we only have fat to burn, we feel sluggy and slow and baaaad (this is a bonk!)
The good news is that at easy pace (appx. 1 minute per mile slower than marathon race pace), most of us can go much longer without running out of glycogen, so there is no need to take gels when running that easy pace. If running at marathon race pace for a training run, you don't need gels when running for 2 hours or less. The science simply does not support the idea that anything bad will happen to a runner who doesn't ingest carbs on most of our runs.
So the science says we don't need the gels for most training runs, but is this a no harm/no foul kind of situation? No! Taking an occasional gel probably won't hurt you, but taking them EVERY 30-40 minutes of EVERY training run will. This over-reliance on gels will make you relatively slower, fatter and broker than if you nip the habit in the bud.
SLOWER
As explained in this article on MarathonGuide.com, by taking so many gels your body always has glycogen at the ready and you will never give it the opportunity to learn to use fat more efficiently. Thus, you put yourself at risk of bonking and running slower in your marathons than you otherwise could. If you're training to race a marathon to the best of your ability, wean yourselves off that gel dependency now. For more on training your body to rely more on fat and spare your glycogen stores see my Fight the Bonk post mentioned earlier and this article from Running Times.
FATTER
I hope it doesn't come as a surprise to you that the Salties, as a general rule do not use weight loss as our main motivation for running (although it is occasionally a side effect). We run for so many other reasons and most of us would happily gain a few pounds if it meant running faster! However, does any athlete want excess baggage? If there are pounds on my body that are unnecessary to my health and easily shed, heck I'm doing it!
When it comes to consuming gels at the rate of every 3-4 miles, I suspect that's a lot of unnecessary calories and thus pounds hanging around your body that could easily be shed simply by quitting the gel addiction. Let's take a look at the math. Running a mile burns about 100 calories regardless of pace. The average gel contains 100 calories. When running 12 miles, most of us burn 1200 calories. When we take a gel every 3 miles you only burn 800-900 calories. That's like running 3 less miles in terms of calorie burning.
On top of that, you're not burning up your fat stores when those carbs are just sitting there like low-hanging fruit. Your body will spare the chub and burn the sugar. Wouldn't you rather your body burn as much fat on your runs as possible to optimize both performance and leanness? To get it to do that, skip the gels!
BROKER
Gels ain't cheap and most of the time they ain't necessary. Even if you run relatively low miles, say 30 a week for simplicity's sake and take a gel every 3 miles, that's 10 gels a week. A very conservative estimate of cost is $1/gel so at best your spending $45/month or $540/year on gels. GELS! They're fake food! It's not even nutritious! Not only are you wasting a lot of money on fake, non-nutritious food, it's also not doing your training or your waistline any good.
SO WHEN SHOULD I TAKE GELS?
Gels do serve a purpose. They are there when you actually need to replace the glycogen depleted on the run. They are handy 100 calorie servings of glycogen in an easily digestible form that also happens to be easy to carry. That's great! But again, they aren't exactly good for you beyond replacing this glycogen, can prevent your body from efficiently burning fat and are expensive for what they are. For these reasons, it's best to only use them when necessary.
But when you read the little packet it tells you that you need to take a gel every 45 minutes. Why does it say this if it's largely not true? A) They want to sell more of their product (which again is a great product for what it is) and B) It's not completely untrue. When you're racing a half or full-marathon this is great baseline advice: a gel every 45 minutes when you're running relatively hard like in a marathon or half marathon race is pretty solid advice to prevent bonking. Pepper has a great post on how to use gels when racing marathons and I'm sure the rules for ultra-training are different (we'll leave that one for Clove), but for now a good rule of thumb is to save the gels for race day.
Is this the only time we recommend you take gels? No, actually. It's a good idea to practice taking gels in at least a couple of runs before your big race when you'll be relying on them. This is to both make sure your body knows how to metabolize the sugars in the gel on the run (preferably incorporate some race pace in these gel trial runs) and to make sure your GI tract likes a certain flavor or brand and your palate agrees. Some flavors even by the same company can make you gag or nauseous when others are perfectly fine. Fruit-flavored Gu is great for me, but the chocolate or espresso is the devil!
So, if you take anything away from this post it's this:
1. You don't need gels on most of your training runs.
2. Gels are a great tool for racing a half or full-marathon.
3. It's good to take gels when racing half and full marathons and on some long training runs in anticipation of those races to determine that your body can handle a particular variety for the race.
4. Using gels more than this is hurting your performance, your waistline and your wallet. It's not only useless; it's not good for you!
CAVEAT!
Now if you've been over-relying on gels, please do NOT go cold turkey and start running completely without them. Please wean yourself off. Extend the intervals between gels by 1 mile a week until you don't need them any more, something like that. By consuming the gels all the time your body isn't ready to go crazy with the fat burning and will need time to adjust. No Meat Athlete has a great post about how to kick the gel habit here. Now I know it's fun to pick out the flavors of those cute little packets and it's nice to have something like a sweet little treat to look forward to to get through those rough miles. But when you look at the realities, it's just not worth it. Save the gels for races and use those extra calories for post-long run pancakes and those extra dollars on a destination race!
How often do you use gels in training? Does your experience say something different than what the science suggests? Is there some benefit to gels that I'm missing?
***
We're hard at work pouring over race reports looking for our winners. We'll be back later today to announce third place. Tomorrow you can read the second place race report and then on Monday, you'll read the best of the bunch and find out who won our 2013 Race Report Challenge! In the meantime, we hope today's rerun was food for thought (get it? Food for thought. Yeah, sorry. That was pretty lame!) If you over-rely on energy gels, may 2014 be your year to retrain your fat-burning system! Happy New Year eve