It was New York vs. Ohio in the Northeast, where Up and Running fell short in a near loss to Brooklyn Running Company, and poor Fingerlakes didn't stand a chance to the behemoth that is Columbus Running Company. Newcomer Rochester Running Company rose from the 16th seed to overtake Charm City, while another Ohio store, Second Sole Akrun ferociously beat out Indiana's Three Rivers Running. After it all shook out, we'll see New York vs. Ohio again in the next round.
Down South Running Wild lost by ONE vote to Potomac River. It just goes to show, your vote really does make a difference! There is a golden snail at stake here, people, and it's not going to the Phat Girlz of Florida because of one stinking vote! Nice job eking it out, PR! It wasn't nearly as close for Nashville, Charlotte and John's Run/Walk Shop who trounced the competition. Maybe next year Stinky Feet, RFYL and Big Dog!
In the Northwest, Skinny Raven lost to Big River in a landslide and 605 dominated Gazelle. TC Running Company and Universal Sole were close throughout the round, but in the end TC pulled ahead by two! And then came the most dramatic moment, a tie in Michigan between Hansons and Ann Arbor Running Co. The Final Countdown blaring in the background, Salty performed the official coin flip
Southwest: Rogue Running and Tortoise & Hare lost in landslides to Flatirons and A Runner's Mind respectively. KC Running Company might be shaping up to win the tourney with the most votes overall. They crushed Runners Roost. And – oh no, Snail it ain't so – A Snail's Pace lost badly to Manhattan Running Company.
I'm not trying to tell anyone how to to their job, but if I were looking at KCRC and hoping to win against them, I'd start making friends with other stores and making voting pacts
***
But now it's time for the SWEET SIXTEEN! Use the links provided to view more about the stores. Voting will be open until 1:00 p.m. Eastern tomorrow, Friday March 24. Good luck and may the most elite move on to the division championships! Click through to VOTE!
Get a bracket.
See the schedule.



*Mobile users – if you have trouble scrolling through, make sure you're scrolling on the left or right margin
[socialpoll id="2429325″]
---
[socialpoll id="2429329″]
---
[socialpoll id="2429331″]
---
[socialpoll id="2429332″]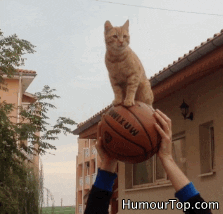 ---
[socialpoll id="2429333″]
---
[socialpoll id="2429334″]
---
[socialpoll id="2429335″]
---
[socialpoll id="2429336″]