WOW! Those were some intense battles! Round I of our Local Running Store #SaltyMadness Tournament featured blow-outs, huge upsets, and nail-biters. All the top-seeds were trounced by would-be Cinderella stores. That is, all of the top-seeds except the Northwest's Skinny Raven Sports, which held off hard-charging challenger, See Dick Run, who we're sad to see limp off the sidelines so soon this year. Maybe next year, Dick!
Hearts were broken in the Southeast, where eighth seed John's Run/Walk Shop eked out the narrowest 1% point victory over Louisiana Running Company. In the Northeast, newcomer Second Sole Akrun, made a late surge to pass Runner's Alley, a store that made it deep into last year's tourney.
But the biggest upset so far was South Dakota's 13th seed entry, 605 Running Company, which took out last year's winner and pancake powerhouse, Mill City! Whoa. But they might have done it with the help of this video. Other stores, take note. 605 isn't playing around!
Below are 16 match-ups of the 32 stores that bested their opponents during Round 1. You can use the links provided to view more about the stores. Voting will be open until 1:00 p.m. Eastern tomorrow, Wednesday March 22. Good luck and may the Sweetest 16 teams move on! Click through to VOTE!
Get a bracket.
See the schedule.



*Mobile users – if you have trouble scrolling through, make sure you're scrolling on the left or right margin
[socialpoll id="2428369″]
---
[socialpoll id="2428367″]
---
[socialpoll id="2428366″]
---
[socialpoll id="2428365″]
---
[socialpoll id="2428372″]
---
[socialpoll id="2428371″]
---
[socialpoll id="2428373″]
---
[socialpoll id="2428370″]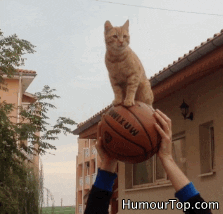 ---
[socialpoll id="2428381″]
---
[socialpoll id="2428380″]
---
[socialpoll id="2428379″]
---
[socialpoll id="2428377″]
---
[socialpoll id="2428385″]
---
[socialpoll id="2428384″]
---
[socialpoll id="2428383″]
---
[socialpoll id="2428382″]