Hello, Salty World, I'm Blueberry! I am honored to introduce myself to you all as the newest addition to Salty Running. I am a post-collegiate runner living and working in Michigan. But let's rewind to where it all began…
I grew up riding horses and running through the cornfields of rural Ohio, where my cross-country team frequently could not field a full women's team on race days. Nonetheless, I had some success with running in that little town and continued in college, running for two years at a Division I school in Michigan.
Why only two years? Well in college I had what was probably a little too much fun: I was more committed to chasing boys and enjoying the weekends than passing my classes. Not only that, I worked a job to pay rent and whatever else my student loans couldn't cover, as I had no scholarship for running. In retrospect it's not surprising that I lost my scholarship for academics, and when that happened I realized something had to give. It wasn't an easy choice to quit the cross country and track teams, but it was the best choice I could make at the time.
I gave up the team, but I couldn't give up running. I decided to train for marathons in my non-existent free time. Back then I legitimately thought that I could run marathons off of essentially no training—hindsight is 20/20! I had a lifelong dream to run Boston, but due to my naïveté and refusal to do research about how to train, it took eight marathons and a 50k in-between to qualify. But I got there eventually through perseverance and consistency. Which is to say, I consistently persevered through the non-strategy of going out way too fast, then blowing up spectacularly.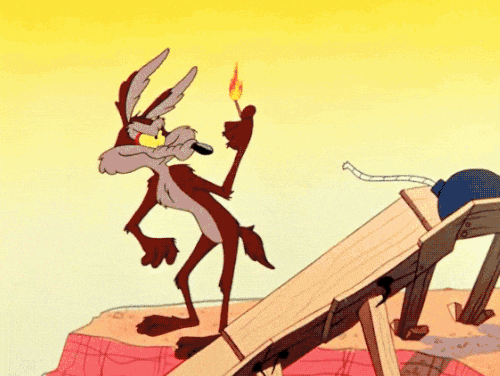 I actually followed that race plan at Boston in 2015 as well, so apparently, I'm still learning. Every coach has tried to pound the art of pacing into my thick skull, but alas it never seems to stick on race day.
I ended up running Boston twice before retiring from marathons after Boston 2017. My marathon PR still sits at 3:19:59, way back from Detroit 2014, and I am not sure if I would want to try to break that again, especially since I've found great satisfaction in chasing faster times for shorter distances. Since college, my 5k PR is down by over a minute from 18:55 to 17:53 and I feel like I could go faster still.
After college, finding a coach was the best idea I could have had for figuring out this faster running stuff and I wish I had done it before my marathon career. I met my coach in the summer of 2016, but didn't begin working with him until the fall of 2017 after I ran his cross country race and surprised both myself and him. He is a huge proponent of big mileage during marathon training and hadn't wanted to take me on before my last Boston Marathon. But after my performance at that cross country race, he texted me asking if I was still seriously considering a coach. Uh, YES!
He coached me to a nice 13 second 5k PR a few months later, and I quickly followed up with a 35 second 6k PR and a tiny 3k PR. He stuck with me through my injury last summer (dead butt syndrome, no joke) and helped me get back into amazing shape in the fall to set another huge 5k PR (the aforementioned 17:53).
Without Coach, I could not possibly have made such a spectacular comeback after three months of physical therapy. He believed in me and encouraged me when I assumed that my running career was over. He managed to get me pacing 5ks well enough, but anything longer than that is still a work in progress.
After a year and a half of working together though, he has retired. Now that I'm officially coach-less I realize just how much I lack the ability to hold myself accountable, and just how much it helped me to answer to someone else. Nonetheless, I have enjoyed the freedom and the feeling that I don't have to run. Instead, the ladies (and sometimes the dudes) on my post-collegiate team keep me running several days a week. Sure, I'm looking for a new coach, but only casually—for now I want to keep running fun with my cool friends. It shouldn't feel like a chore!
This spring my big goal was to run a half marathon PR (💥 SUCCESS!! 💥) and then decide where to go from there. Nothing else is set in stone just yet; I am leaning towards running another half, but maybe I'll just chase some 10k and shorter PRs the rest of the year instead. I am definitely still trying to figure out which direction to go.
I live in a cute little village just 10 minutes from my job as a drinking water chemist downtown in the state capital. I run the dirt roads regularly (a thing that did not exist where I grew up!) and enjoy the company of my fiancé and our two cats, G and Ems. I like craft beer and spirits and good cookies. I also volunteer with a mileage club for kids aged 7 to 12 in the spring and fall. Extra free time is still hard to find, but I definitely manage it all a lot better than I did back in the day!
In short, I'm a small-town cat lady who tries to run fast with my post-collegiate team, performs chemistry on drinking water, and volunteers for too many things in my free time. Luckily not simultaneously!
Welcome, Blueberry!