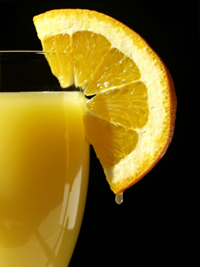 I love weekends. What do I love? Getting together with friends/family, long runs and slowing things down after a week of chaos. You know a great way to do all of these? Host a post-run brunch. Sure, it can be intimidating, even if you are an experienced meal-maker. But, the way I see it, you are going to run and you are going to eat, so you might as well host brunch. It's a great way to make sure you get in your post-run meal before getting on with your weekend. Also, post-run brunch is a pretty fool proof meal. I mean, hungry runners are just grateful to be fed! Here a few important things to keep in mind.
Know the diets/allergies of your guests. The only way to screw up brunch is to serve up something that your guest can't eat. Food allergies can range from the more common nuts, fish, and eggs to dairy, wheat, soy, coconut and specific fruits. Save yourself that awkward moment and ask, if you don't already know. You will put your allergy-affected friend at ease and earn a special place in her heart by creating a delicious meal that she can eat!
Make it easy on yourself. You're going to be running during prime "prep" time, afterall. Now is not the time to try to make an elaborate cheesecake stuffed french toast recipe with ingredients you don't recognize. Pick something easy and do as much as you can ahead of time.  You can mix up a batter for pancakes/waffles or mix together a breakfast casserole and put it in the fridge. Or bake some muffins or scones the night before. Zap them in the microwave and serve with jam. butter, or nut butter. Scrambled eggs with vegetables and breakfast meats are another quick and easy option that go over well. And remember, it's ok to ask your guests for help. These are your runner friends. You talk about everything from bowels to chafing. No one will be offended if you ask them to put a trivet on the table.
Round out the meal. A platter of pancakes is special. But, a platter of pancakes with a bowl of fruit and fresh coffee? Now, that is a memorable brunch.
Here is an easy breakfast bake to get you started. I made this just last weekend for brunch with a vegan, gluten-free guest. Don't let the quinoa scare you. It's an ancient grain, pronounced "keen-wah," with high protein content. It also makes a great talking point for post-run protein. But, if you're scared, you can always use slow-cooking oats. If you're not cooking for a vegan or a friend with an egg allergy, add an egg for extra protein.
Quinoa bake (serves 6):
1/2 cup Quinoa
1 TBSP Chia seed
2 cups Milk of choice (if choosing non-dairy, use an unsweetened variety)
1 TBSP Sweetener (stevia, maple syrup, honey, sugar)
1 TBSP Cinnamon
1 cup Pumpkin
3 TBSP protein powder or 1 large egg (for protein!)
1 tsp vanilla
Topping:
1/3 cup Blueberries (fresh or frozen)
1/4 cup chopped walnuts or pecans
1 tsp cinnamon
1 TBSP maple syrup
Cook the quinoa, chia seed, sweetener and milk over medium high heat for 10 minutes, stirring occassionally. Remove from heat and combine with cinnamon, pumpkin, protein powder or egg and vanilla. Pour into a baking casserole. Top with blueberries. In another bowl, mix walnuts, cinnamon and maple syrup until combined. Pour over quinoa. At this point, put it in the fridge. When you get back, bake at 350 degrees for 20-30 minutes. Serve warm.
Nutrition Facts (made with coconut-milk, from a carton, not a can):
Calories: 161
Carbohydrates: 20 grams
Fat: 7 grams
Protein: 6 grams
Carbs to protein ratio: 3.33
If you make this with soy milk or regular milk, you can omit the protein powder and egg and still have a great 3-4:1 ratio of carbs to protein.
What is your favorite way to do brunch? Have you hosted a post-run brunch? What is your favorite dish to make for brunch?